FROM THE BOOK JACKET:
Donovan is a world of remarkable wealth, a habitable paradise of a planet. It sounds like a dream come true. But Donovan's wealth comes at a price.
When the ship Turalon arrives in orbit, Supervisor Kalico Aguila discovers a failing colony, its government overthrown and the few remaining colonists now gone wild. Donovan offers the chance of a lifetime, one that could leave her the most powerful woman in the solar system. Or dead.
Planetside, Talina Perez is one of three rulers of the Port Authority colony--the only law left in the one remaining town on Donovan. With the Corporate ship demanding answers about the things she's done in the name of survival, Perez could lose everything, including her life.
And in the meantime, a brutal killer is stalking all of them, for Donovan plays its own complex and deadly game. The secrets of which are hidden in Talina Perez's very blood.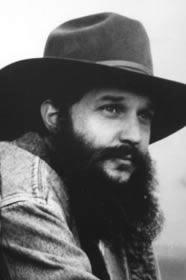 ABOUT THE AUTHOR:
W. Michael Gear is the author or co-author with his beloved wife, Kathleen O'Neal Gear, of fifty-seven published novels. He is a
New York Times, USA Today
, and international bestselling author whose work has been translated into 29 languages and has over 17 million copies in print world wide. Both and anthropologist and archaeologist, he brings extraordinary depth and complexity to his characters and settings. Gear lives on a back country buffalo ranch in Wyoming where he raises outstanding bison, indulges in his passion for large-caliber rifles, and pets his two shelties: Jake and Shannon.